Metro Ford has served the Miami-Dade, Homestead, Hollywood, and Ft. Lauderdale  areas since 1983. We offer a complete selection of new and used Ford Cars, Trucks, and SUVs.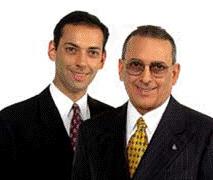 We export to the Caribbean (The Bahamas, Turk & Caicos, Cayman Islands, Dominican Republic, Virgin Islands, Jamaica, Aruba, Curacao), Central America (Guatemala, Honduras, Panama, Belize, El Salvador), South America (Colombia, Venezuela, Chile, Brazil, Peru, Bolivia), and Europe(Spain, Italy, Germany, Switzerland). 

Since opening our doors, Metro Ford has maintained our solid commitment to our customers, offering the widest selection of cars and trucks and ease of purchase. When you visit our dealership in Miami you'll be greeted by our friendly staff whose mission it is to match you with the Ford car or truck that will fit your needs. We can show you the latest Mustang with all of its exciting features. Or if it's a tough truck you're after, we recommend the F150 or the F250. A top SUV can be yours if you purchase the Ford Explorer with all of its room for cargo and passengers. Or maybe you prefer a comfortable car for around town; and in that case the Focus would be a great choice. We're here to help! Come on in and see us, or begin your car shopping for a new or used Ford on our website, then visit our dealership. 
No matter which part of the world you live in, we'll help you find the car or truck you need. And we will take care of all the details regarding the shipment of the vehicle so you will only have to worry about taking it out of Customs.
Metro Ford opened its doors for the first time on July 18th, 1983. Since that time our mission has not wavered: "We are in business to sell and service new and used vehicles and provide an outstanding experience for our customers." 
We have been at the same location for 34 years and are now in the midst of a rebirth. "Metro Ford has been a driving force in Miami's growth since 1983, and our new facility will help continue to provide a great sales and customer service experience for years to come" said Lombardo Perez, Sr., President of Metro Ford.